SHUTTER RANGES & MATERIALS
___
Complete range to suit every budget and style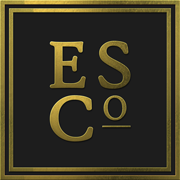 ANTIGUA SHUTTER RANGE
Antigua is our entry-level product from our highly desirable range of window shutters. Manufactured in MDF covered in an extruded polypropylene coating it offers exactly the same levels of quality but with reduced cost.
4 Paint Colours
Sizes: 63mm, 76mm, 89mm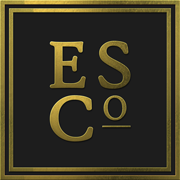 CUBA SHUTTER RANGE
Next up in our range, is our Cuba shutters they are our entry-level hardwood shutter that is made up of a robust MDF frame and real hardwood shutter panels to reduce the weight of the shutter and provide a cost-efficient hardwood option. The shutters panels are manufactured in a mix of hardwoods all with a linear grain ideal for painted shutters giving a flat and uniform finish.
All 23 Paint Colours
Sizes: 47mm, 63mm, 76mm, 89mm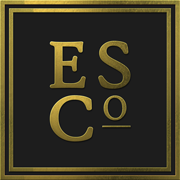 FIJI SHUTTER RANGE
Our Fiji shutters sit just beneath our top-of-the-range Sumatra shutters and provide a very high quality shutter solution. Fiji is split into our painted range and stain range with both offering a beautiful, high quality finish that can transform any room or living space.
Special Shapes
Custom Post Angles
Adjustable Louvers
28 Paint Colours
Sizes 47mm, 64mm, 76mm, 89mm, 114mm
Style Type : Plain
Material: Paulownia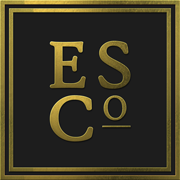 JAVA SHUTTER RANGE
Our Java shutters are manufactured from a high-grade ABS (a hard, lightweight plastic) making them 100% waterproof and therefore ideally suited to rooms that have condensation or humidity issues such as bathrooms, kitchens and wet rooms that standard wood or MDF shutters would not stand up to. Extremely hardwearing and waterproof the Java shutter is also suitable for high traffic areas and is often used in commercial installations.
22 Standard Paint Colours
Custom colours available at surcharge
Sizes: 47mm, 63mm, 76mm, 89mm, 114mm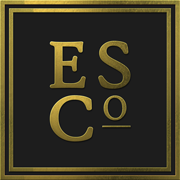 SAMOA SHUTTER RANGE
Bermuda shutters are available in wide range of louvre sizes to suit your requirements and personal preference. Due to the louvres being manufactured from ABS plastic, the panel weight of the shutter is reduced which means single panels can be much wider than our entry-level shutters. As this high quality plastic is more cost efficient than real hardwood.
Special Shapes
Custom Post Angles
Adjustable Louvers
28 Paint Colours
Sizes 47mm, 64mm, 76mm, 89mm, 114mm
Style Type : Beaded
Material: MDF With ABS Louvres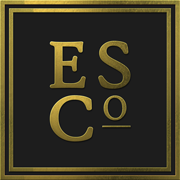 SUMATRA SHUTTER RANGE
Our top-of-the-range 5***** Sumatra shutters are our connoisseur's choice and offer customers the finest quality window shutters available in the UK.
Special Shapes
Custom Bay Post Angles
Adjustable Louvers
28 Paint Colours
Sizes 47mm, 60mm, Flat 64mm, 76mm, Flat 84mm, 89mm, 114mm
Style Type : Plain, Beaded, 60mm Flat, 84mm Flat
Material: Finger Jointed Hardwood

Accessories & Final Touches
Add a personal final touch with our range of accessories including Tiles and Bands
Premium & Affordable Shutters
Hardwood & MDF
At The Edinburgh Shutter Company we've developed a product range to suit every taste and budget, from our entry level Antigua range which are made from high quality MDF, to our range topping FSC® C112896 certified White Teak shutters, we will always be able find a shutter solution to match your windows, home décor and budget, perfectly. When opting for bespoke shutters, you should always try to find the material that are of the best quality within the budgetary limits of your expenses. The Edinburgh Shutter Company aims to supply window shutters suitable for any home, we offer a wide range of materials at varying costs and qualities so that you can find the right one for your needs, requirements and budget.
Book Appointment
Book your free in-home measurement & consultation today.
Appointments are available 7 days a week with private viewing also available in our showroom.
Book a contactless appointment today and receive up to 20% off!*
*Must be able to video call our team
Colour, Paint, Finish
You're range, style & finish choice
Our premium quality shutter ranges are engineered to the highest possible standards and designed to offer you a wide range of choice and personalisation. The colours, paints, and stains you desire your shutters in will affect which range is most suitable, with entry level Antigua shutters available in fewer options than our top of the range Sumatra shutters.
Customise & Accessorise
Add a personal touch
The number of panels needed to cover your window space, with larger windows and doors requiring our lighter weight real wood shutters over heavier entry level MDF ranges. The size of the louvers that are to be placed within the shutter, with lower ranges available in less options. The type of window or door you looking to cover with shutters may affect the materials choice, with higher up Fiji and Sumatra ranges suitable for a much wider range of installations. For help choosing the right shutter for your home don't hesitate to contact us for help or support on 0131 302 0092.
WE USE ONLY FRIENDLY RENEWABLE SOURCES FOR ALL OUR SHUTTERS
Environmentally friendly and sustainable shutter materials
The Edinburgh Shutter Company prides itself on being able to provide sustainable materials for our wooden bespoke shutters and offering customers only the very highest quality shutters available in the UK.
Our range topping Sumatra shutters are fully FSC® C112896 certified with a full chain of custody. The woods come from sustainable plantations that are harvested and regrown quickly. We care about the environment and as a result our shutters are manufactured in state-of-the-art production facilities that reuse waste materials to help provide power to the factory. The timbers used in our hardwood shutters are some of the finest quality available, harvested from sustainable plantations. You can rest assured that if you are confused with the selection of materials, we will be able to guide you in the right way, helping you make the perfect choice according to your home and financial requirements.